The general meeting of the French cooperative specialising in livestock feed was held on 21 June. It was the perfect opportunity to inaugurate a brand-new facility that will enable CAPDEA to double its organic alfalfa production capacity. Part of the installation is a PMM800 baler from COPEX, which can produce 30 tonnes per hour.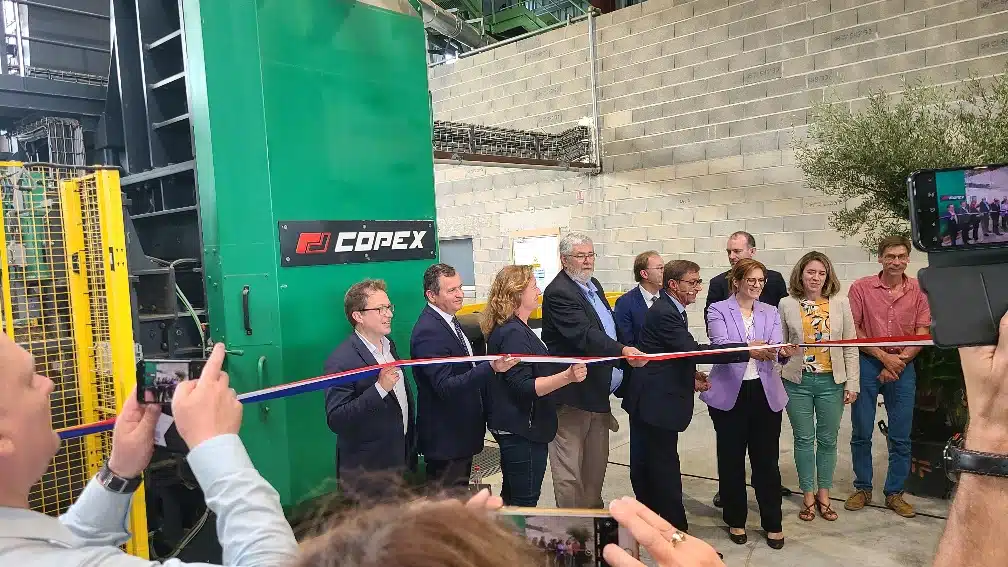 The inauguration ceremony was followed by a tour of the facility in the presence of members of the cooperative, and the project partners – equipment suppliers and financiers.
The plant includes an alfalfa dehydration and cooling system, complemented by a final sorting operation to ensure optimum material quality. A bifurcation system then directs the alfalfa to a granules production line or a baling plant. At the baler outcome, the bales are automatically weighed, their moisture content is measured, and they are being net-wrapped.
A large proportion of CAPDEA production is destined for the French market and neighbouring countries (Germany, Switzerland, etc.). In this case, the bales are delivered in Tautliner-type semi-trailers. A small proportion of production goes to the Middle East. For this market, the bales must be containerisable.
François-Xavier MOONS, Director of CAPDEA, explains: "Given the logistical challenges involved, the COPEX solution, which enables the bale format to be adapted to optimise the loading rates of the means of transport, meets our specifications perfectly. Our customers are guaranteed a precise bale weight, which is possible with the PMM baling press, which produces bales of uniform density and shape."
Know more about CAPDEA : www.capdea.fr
Date : 23 June 2023
---