Our History in a Few Key Dates
---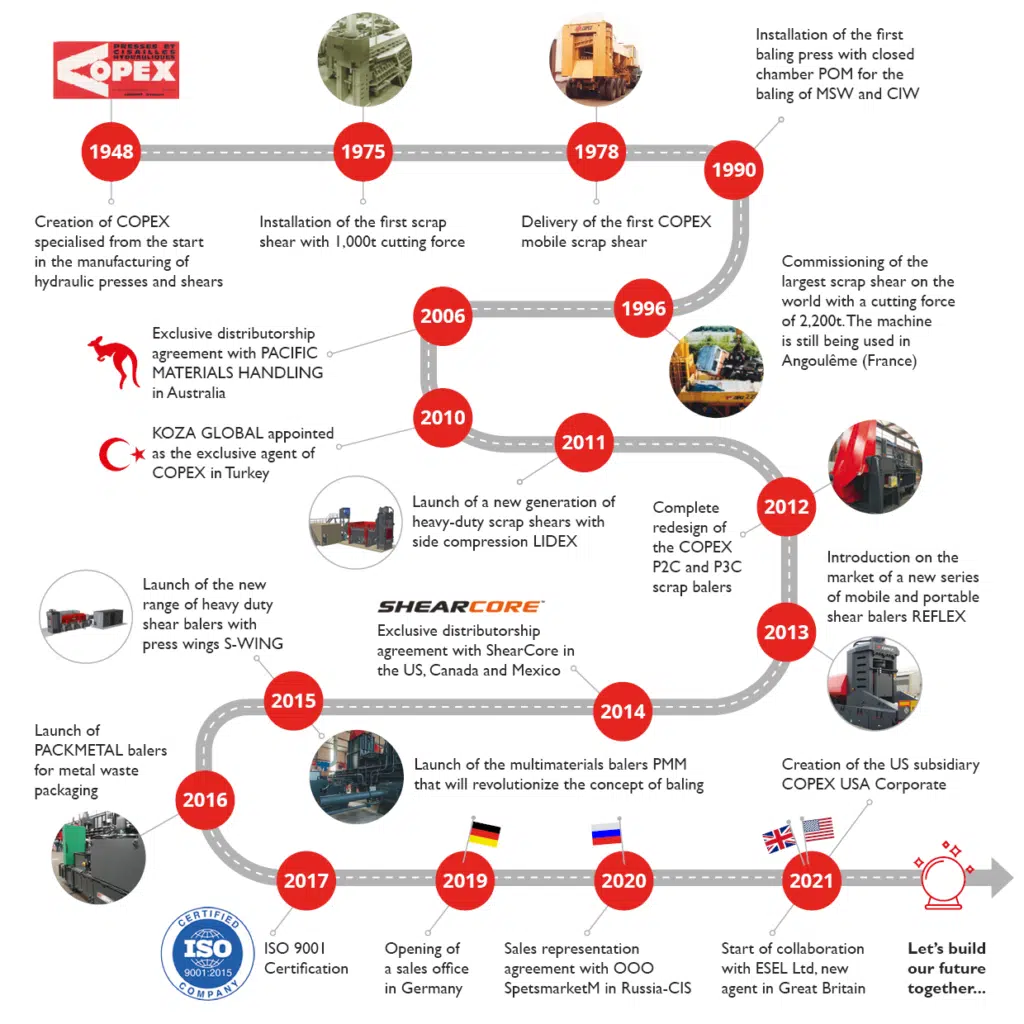 Made in France
---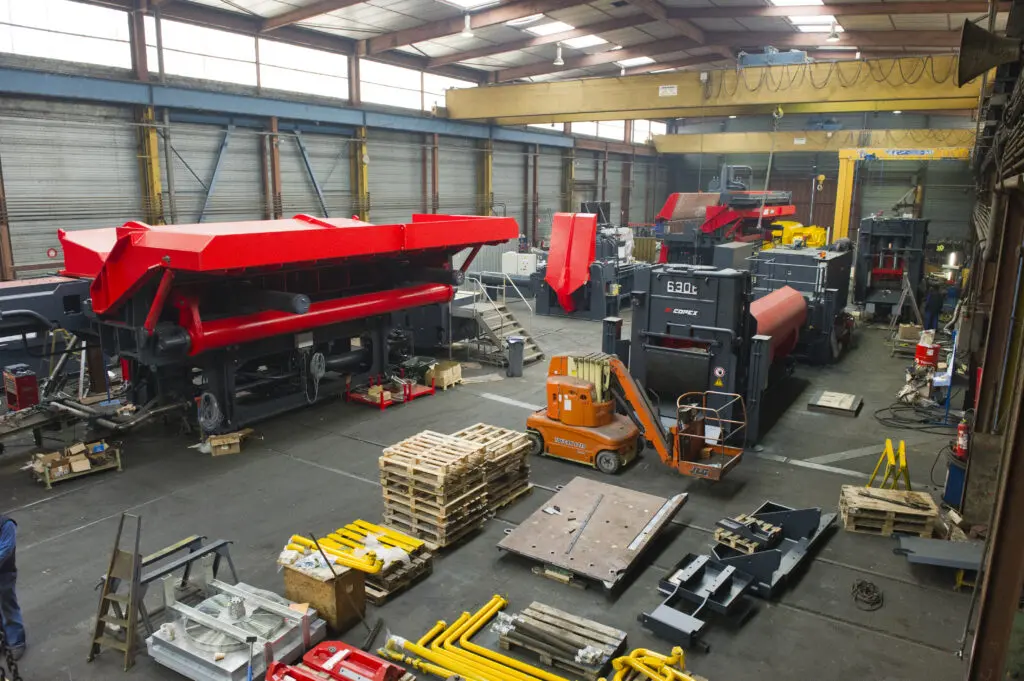 We have always kept complete control of the manufacturing processes for machines and parts at our Caudan plant in France, where around 100 employees are employed.
Here we manufacture and fully assemble each of our machines. This gives us the opportunity to test them and optimize their reliability before they leave for their site of operation.
This is the only way we can guarantee the manufacturing quality of our machines.
As a company on a human scale, we can offer the necessary flexibility and provide the solution best suited to the specific needs of our customers.
We also have the capacity to respond quickly and with perfect traceability to their needs, particularly for urgent repairs.
This choice to produce locally is unanimously valued by our customers, who appreciate being able to come and receive their machines at our premises.
Assumed diversification
---
The manufacture of shears and presses is the historical activity of our company. We attach great importance to listening to our users and are always ready to adapt to market developments.This is why we have become a preferred partner of scrap and metal recyclers and steelmakers. Aware that our know-how and expertise can be used in other applications, we have developed new compacting solutions for other fast-growing sectors:
Agricultural sector: We supply baling presses for the compaction of alfalfa, straw and other agricultural fibres, mainly for export.
House hold waste recycling industry: Our balers were first used to bale unsorted household waste (MSW) for landfill. As new recycling channels have emerged, we have developed a multi-material approach by offering presses capable of handling the vast majority of compressible waste.
Nuclear industry: In order to meet the growing need for conditioning of operating and dismantling waste in the nuclear activity, we have adapted our machines to the specific applications of this industry, with prestigious references.
Other industrial applications: Companies in the automotive, manufacturing and food industry also are using COPEX machines for the recovery of their production scraps and offcuts, mainly by pressing those waste materials into high density bales.


Importance of R&D
---
Over the years, research and development activity has grown significantly within our company.
The design office, which has doubled its staff in the space of a few years, is made up of engineers and technicians with diversified and complementary skills in hydraulics, mechanics and automation.
Since 2011, we have renewed our entire range of presses and shears by providing innovative and patented solutions.
The technical expertise of our team is widely recognized, as for example in the nuclear sector, whose requirements are well known.
We have a major asset: as a designer-builder our company offers the necessary proximity between those who manufacture the machines and those who are responsible for developing and adapting them.
Our design office knows the customer's reality. As part of the COPEX quality plan we have set up a system for exchanging information with the customer service department which is present in the field.
For several years now we have been working hard to be able to process feedback information from customers and implement solutions quickly. We have learned to be very reactive.