The extent of the materials to be processed by the recyclers, the sorting plants for separately collected household waste and OIW and the waste-to-energy plants.
This variety implies the installation of dedicated equipment.
The definition of the right equipment depends on the following criteria :

Technical issues,
Environental issues,
Operational criteria,

Type of waste,
Requirements of the users of the products obtained after waste treatment.
In all cases, operators are faced with major challenges such as :
Reducing volumes to optimise logistics and waste storage costs,

The requirement for clean and safe conditioning.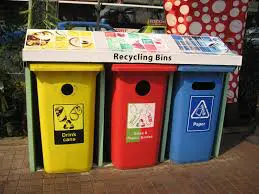 For this type of application we recommend several types of equipment:
Baling presses : PMM,

Balers for baling metal and/or aluminium packaging: PACK METAL
COPEX : The Power of Experience to Assist You with Your Project.