Copex was well represented by his Chairman & CEO, Mr Frédéric Malin, at the inauguration ceremony organised by the Galloo Group for the start-up of its new Lidex on the Sin-le-Noble site on 5 May.
Galloo's new machine has a cutting force of 1000 tonnes, an 8 x 2 m box, an unusual cutting width of 1000 mm and 4 x 110 kW hydraulics.
This friendly ceremony was organised for the employees of the site and the suppliers of the new equipment, namely Copex and the other French manufacturer Seram.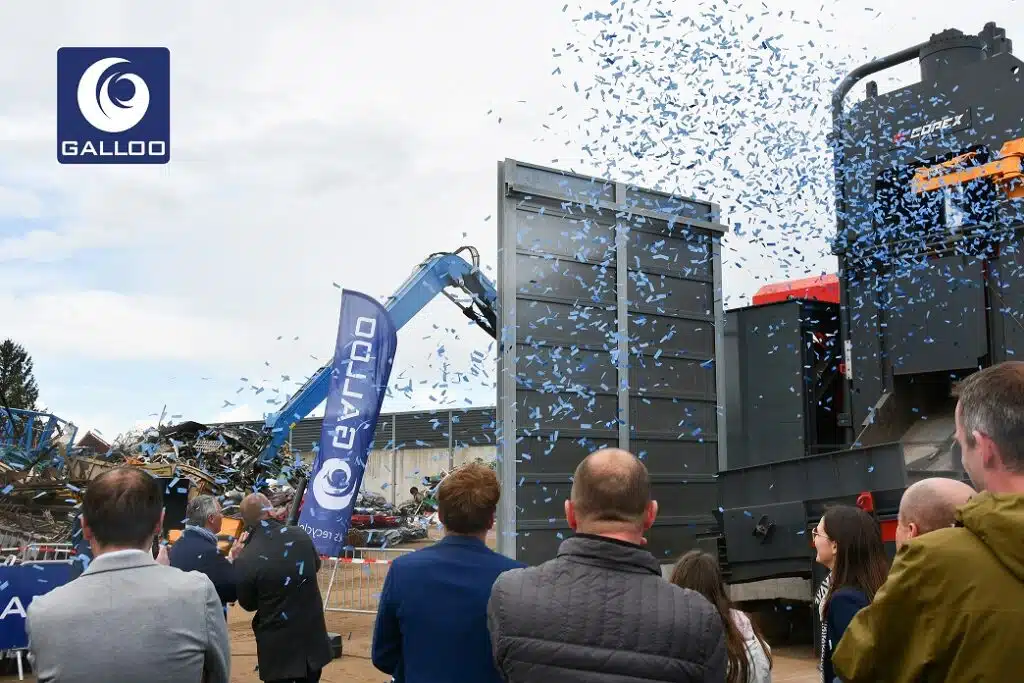 It was a sort of "dress rehearsal" for the group's next Lidex, a 2,000-tonne mastodon that will be installed in a few months' time in the port of Ghent, Belgium's second largest port. It will be the most powerful shear of the Group.
Read more about Galloo Group : https://www.galloo.com/en
Date: 24 May 2023
---