Juris Brencis, Technical Director of the Latvian company Tolmets, came to take delivery of the new machine acquired by the company at the Copex factory in Caudan (56).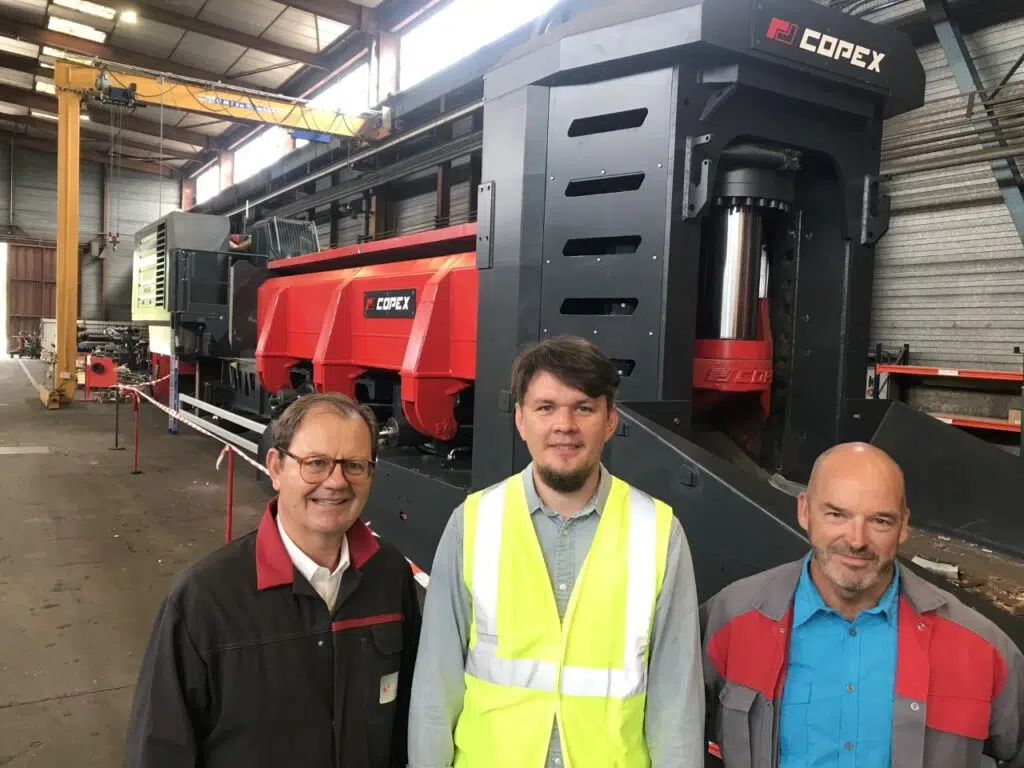 For one of the biggest metal recycling companies in the Baltic States, it will be a 900-tonne Reflex mobile shear, the largest in the range, with a 7-metre long box and a 370 kW engine.
The interest of this machine is obvious for the recycler: to be able to go to different sites or deconstruction sites with a mobile but robust and fast machine. What also helped in the choice was the fact that the technical director knew the French manufacturer, having worked with Copex machines in Poland, and having experienced the reliability of the service.
To know more on Tolmets : https://tolmets.lv/en/about-us.html
Date : July 22, 2022
---