The REFLEX scrap shears are ideal for shearing and baling scrap metal such as welded structures, white goods, ELVs, collection scrap and non-ferrous scrap metals.
REFLEX machines represent a real breakthrough in the concept of mobile scrap shears. As this type of machine is used in very demanding operating conditions, we have decided to apply the same technical choices to this range as those made for our heavy range of LIDEX shear presses.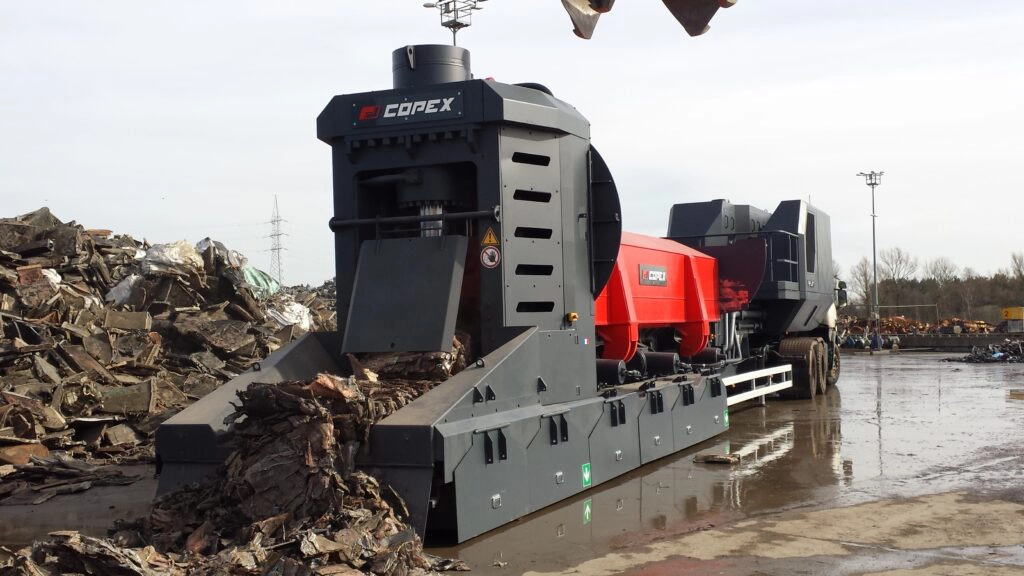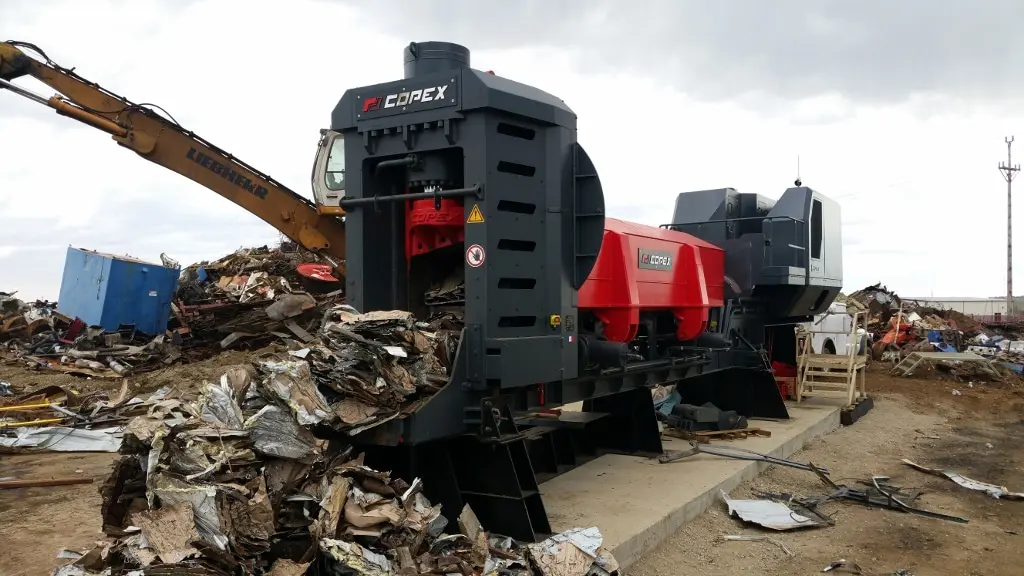 Key Advantages
---
Real innovations guarantee both quality and robustness at an unequalled level on a range of mobile shear balers with compression by wings:
Guidage innovant du coulisseau pour plus de fiabilité et des coûts réduits
Nouvelle cinématique des volets pour optimiser la puissance de fermeture de la caisse et réduire les temps de cycle
Insonorisation renforcée par habillage intégral du carter moteur en isolants phoniques et grilles acoustiques larges
Hydraulique et automatisme repensés pour plus de fiabilité et de souplesse de fonctionnement.
The REFLEX shear balers are perfect versatile machines that can be used for both shearing and compacting scrap metals. It is therefore suitable for the most varied operating configurations.
The REFLEX is specially designed for the processing of scrap such as welded structures, white goods, ELVs, collection scraps and all types of non-ferrous scrap metals.
With excellent cutting performance, it is also perfectly suited to the production of bales.
Available in a mobile version on road chassis, it is also available in a portable version with or without hydraulic support legs, and electric or diesel drive.
Technical Data
---
| | REFLEX 650 | REFLEX 900 |
| --- | --- | --- |
| Cutting force | 650 t | 900 t |
| Hold-down force | 120 t | 200 t |
| Compression box | 6000 mm | 7000 mm |
| Diesel power | 350 hp (257 kW) | 500 hp (368 kW) |
| Electrical drive | 210 kW | 370 kW |
| Mobile version | 4 axles | 6 axles |
| Portable version | yes | yes |
| Mode paquets | yes | yes |
| Bridage hydraulique de lame | yes | yes |
| Cabine | yes | yes |
| Benne de pré-chargement | yes | yes |
Gallery
---