The PACK METAL balers have been purpose-designed for the recycling and recovery of metal packaging from sorting centres and food industries.
They allow to compact the following packagings:
Empty or full cans,
Aerosols sprays,
Beverage cans,
And all similar products from selective collection or from the agri-food industries.
They are inspired of the COPEX balers used by scrap metal reclaimers/recyclers.
As a result, the bales produced are of very high density to meet the requirements of recycling professionals and steelmakers.
Key Advantages
---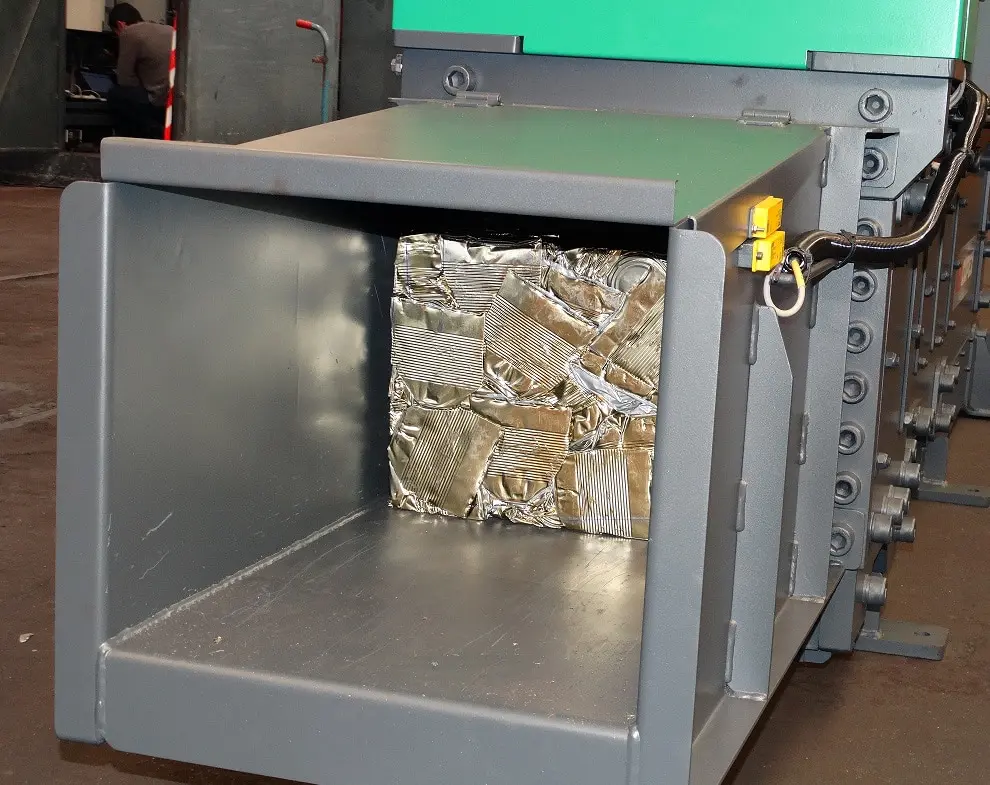 The PACK METAL balers can be perfectly integrated in a sorting line or in a scrap processing line thanks to their fully automatic operation.
Moreover, the range of PACK METAL presses meets all operating requirements, for example with an availability rate > 98% or production capacities of up to 2,000 kg/h depending on the model.
Finally, perfectly integrated in an industrial environment, the PACK METAL balers offer a wide variety of complementary equipment that allows the automation of the installation:
Specific feed hoppers to adapt to the feeding means at site: loader with bucket, tipping bucket, grapple…
Feeding conveyors,
Sorting belt with overband magnetic separation,
Implantation on cradle or Ampliroll type chassis,
Frame extension,
Ramps or belts for evacuation of bales…
Technical Features
---
PACK METAL
4030 / 7,5 kW
PACK METAL
4030 / 11 kW
PACK METAL
4030 / 22 kW
PACK METAL
5030 / 30 kW
Bale section
400 x 300 mm
400 x 300 mm
400 x 300 mm
500 x 300 mm
Hydraulic power
7,5 kW
11 kW
22 kW
30 kW
Production (steel)
360 kg/h
600 kg/h
1100 kg/h
2000 kg/h
Production (aluminium)
125 kg/h
210 kg/h
380 kg/h
690 kg/h
Gallery
---