Gold Star Metals (Texas) is operating a second Copex Lidex at one of its three sites in Channelview. A 1000 tonne lateral compression shear, assembled and commissioned with the help of Copex's new North American partner HIMES SERVICES.
The small family business, which has become one of the leading industrial metal processing and recycling companies in Texas, was already operating its first Lidex with a cutting force of 1,300 tonnes (1,400 US to) and a large cutting width of 1,350 mm (53"). "After more than four years of intensive use we are very satisfied with this first investment as the machine has proven to be extremely robust and reliable and has been able to process large volumes of heavy scrap," says GSM CEO Jignesh Ratani.
To further increase production capacity and meet growing global demand, the company has added the same type of machine to its fleet in 1000 ton cutting force, which is currently the only one on the market to offer a fully automatic operating cycle including both compression and shearing phases.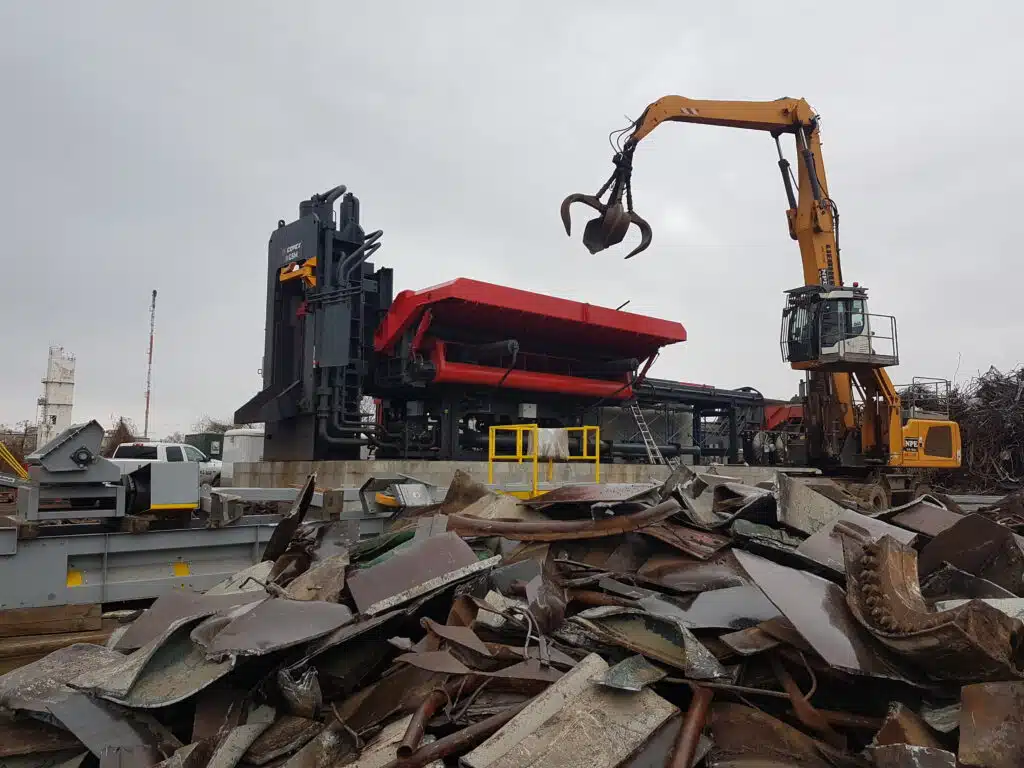 Read more about: https://goldstarmetals.com/
Date: 24 May 2023
---