The high-capacity compactors F2000 offer a complete solution for the multimodal transfer of household waste (MSW) and ordinary industrial waste (OIW).
The modes of transport of waste to the recovery centres can be multimodal, i.e. they can be transferred either by:
rail,
road,
waterway and/or seaway.
The compatibility of these modes of transport is therefore essential.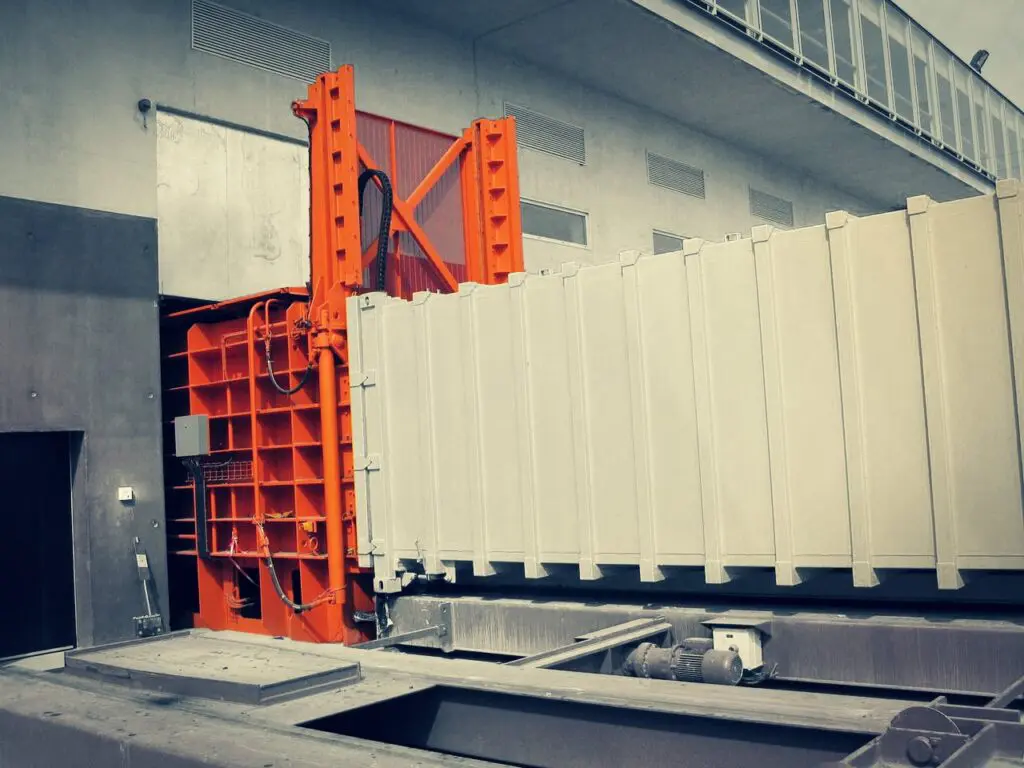 Key Advantages
---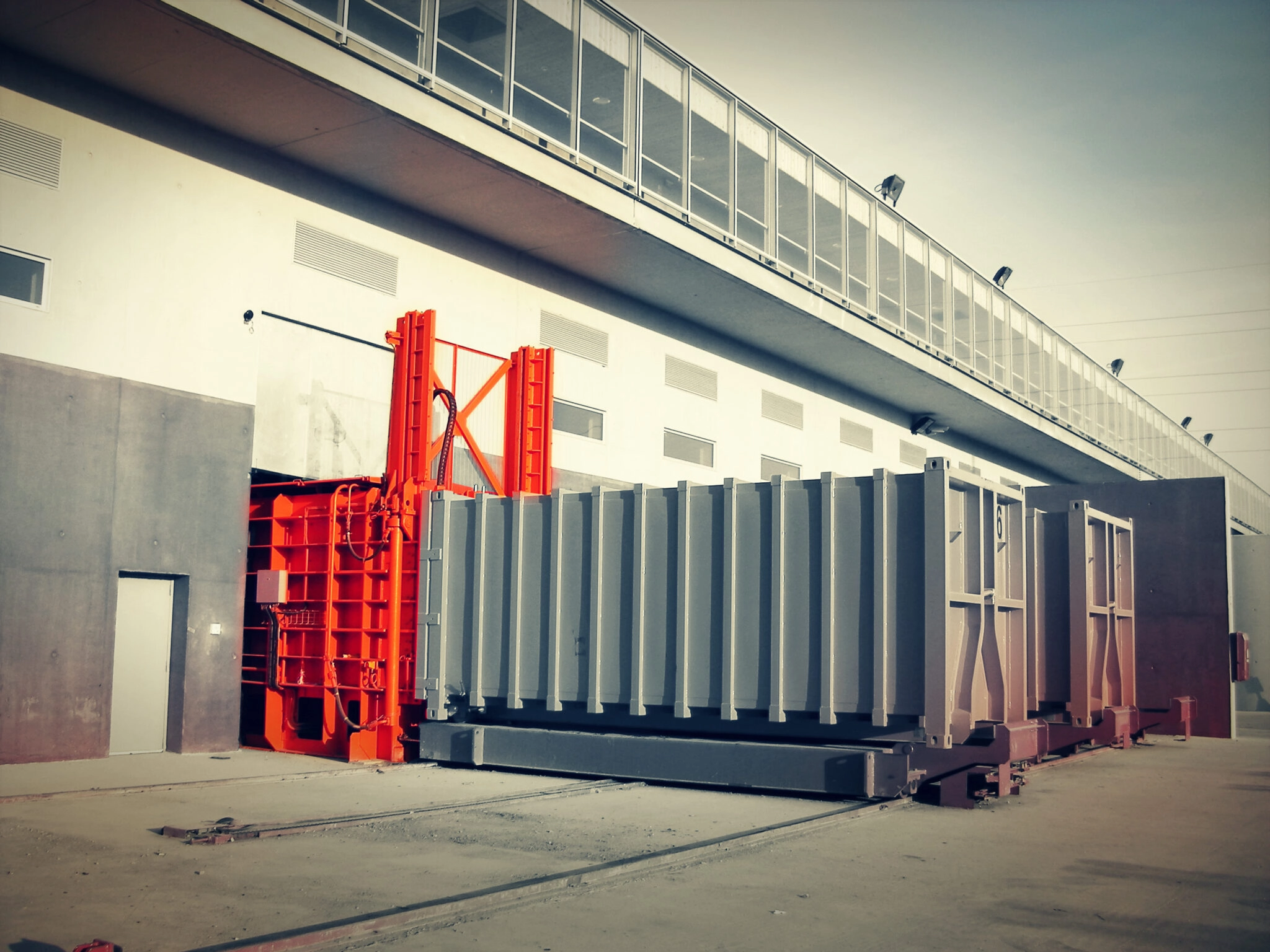 We offer complete multimodal transfer units for household waste (MSW) and common industrial waste (CIW).
The F2000 compactors are particularly suitable for processing large volumes of waste.
They are fed either by direct loading with a grapple, or a metal conveyor or a belt conveyor.
The MSW/CIW densification takes place inside the compactors that allow the loading of all types of containers such as ISO maritime containers for example.
A system of blades on the compacting piston and the box allows the products to be sheared off during their transfer into the containers.
The F2000 compactors are characterized by :
Their great robustness: they are made of welded steel of great thickness and strongly stiffened,
their high production capacity up to 55 t/h.
Technical Features
---
| | | |
| --- | --- | --- |
| | Unit | F2000 |
| Hopper basic section | mm | 2500 x 1920 |
| Cylinder pressing force | t | 200 |
| Hydraulic drive | kW | 75 |
| Ciompacted module | mm | 2000 x 2000 |
| Production up to | t/h | 55 |
Gallery
---