Agenda
Scrap Expo 2023 Louisville – Kentucky
12 - 13 Sep
Scrap Expo 2023 Louisville – Kentucky
---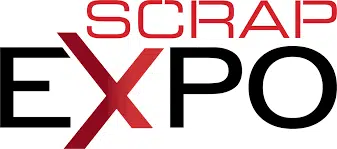 ---
Meet us in person at the Scrap Expo Live Demonstration Event, Louisville, on September 12-13.
To get to know you better, to talk about your projects and to introduce you to our solutions, we invite you to our booth #522 with our Vice President of Sales for North America, Terry Sturgell Sr. (Tel. +1 772 579 6134 – Email terry.sturgell@copex.com). Feel free to contact him to set up a meeting.
See more : https://www.scrapexpo.net/
Copex, based in a coastal town in France, has been designing and manufacturing hydraulic shear balers for the scrap metal recycling industry for 75 years. Focusing on innovation and manufacturing quality, Copex has renewed all its ranges in recent years, to meet the demands of the users in terms of state-of-the-art technology, machine size & performance, easy & cost-effective operation & maintenance requirements, and optimization of energy consumption. The Copex product line includes LIDEX fixed side compression scrap shears in cutting forces from 1100 to 2200 short tons, S-WING fixed press wing shears in 900 and 1100 short tons of cutting force and REFLEX portable shears in 750 and 950 short tons cutting force.
---
Next Events
10 - 13 Oct
Salon / Trade Fair
POLLUTEC 2023 Lyon
The two manufacturers of shears and balers, COPEX and LEFORT, will be exhibiting together at the POLLUTEC show in Lyon from 10 to 13 October. Following the takeover of the Breton manufacturer by the Belgian group this summer, COPEX is continuing to operate under…
Find Out More
See All Events